Musical Evening and Nepali Meal
Musical evening and Nepali meal at Café Kathmandu, Vancouver's authentic Nepalese restaurant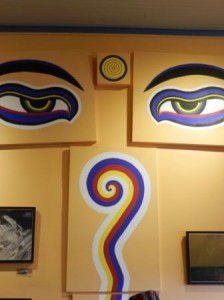 Location:  Café Kathmandu, 2779 Commercial Drive, Vancouver (at 12th)
Date: Wednesday, May 9, 2012
Time: 7.00pm, doors open at 6.30pm.
Cost:  $20 per person, in advance only. Cash bar.
Reserve tickets by phoning the TRAS office 604-224-5133 or email info@tras.ca.
Seating is limited, so book early!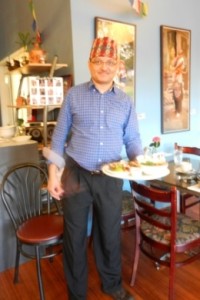 Enter this charming café – and you enter the exotic Himalayan region of Nepal! Warmly welcomed by Abi Sharma, the owner, and surrounded by the glories of Daniel Henshaw's stunning scenic photographs of Nepal, you are in for a treat.
Add in Abi's wonderful cooking and the skill of three young Vancouver musicians, and this will be an evening to remember.
Rich aromas of curry and other traditional dishes – with many vegetarian options – will have you heading for the buffet.
 The three musicians, Lisa Chase, Barb Metcalfe and Robert Moloney, have volunteered their talents to entertain you and to help TRAS raise funds for the children of Humla, the poorest and most remote district of Nepal.  Donations will help TRAS support a locally run organization (READI Nepal) to house and educate 30 needy children. 
Scroll down to read more information on the musicians.
Barb Metcalfe
Music has always been in Barb's blood. She began 'tickling the ivories' on the family piano when she was 4. From there, anything musical (or not typically so), intrigued her. From the sound of baseball cards flapping against the spokes of bicycle wheels, to the rhythmic drone of the washing machine – it was all music to her ears. She is a self-taught guitar player, and loves banging out piano ditties by ear. You may even catch her sneaking up to play some drums alongside you, or in the background working out harmonies to the wind chimes. Barb is so grateful to TRAS for the opportunity to play for you at Café Kathmandu.
Lisa Chase
Through her piano, guitar and with her warm and resonant voice, Lisa Chase tells her intimate, emotionally charged stories.  A classically trained musician, Lisa performs around Vancouver as a solo artist and with other musicians.  Her music has been desrcribed as smooth, sultry and alluring.  With deep soul and intrinsic passion, Lisa beckons the audience into a night of sensitive reflection.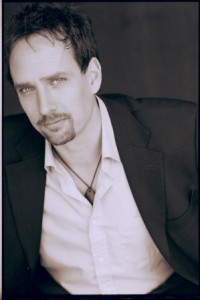 Robert Moloney
Vancouver-based actor Robert Moloney has performed in Canada and abroad in well over 100 productions for the stage, TV and films.  Music is an integral part of Robert's life, and he is thrilled to have the opportunity to share it with TRAS for such a worthy cause.