Collaborations in Language: Research Partnerships and Commitments in Nepal

TRAS is thrilled that Dr. Mark Turin, with the Department of Anthropology at UBC, has agreed to give a presentation on his long-term fieldwork with the Thangmi-speaking people of Dolakha, Nepal – the same people for whom TRAS rebuilt 200 toilets after the April 2015 earthquake.
Mark is a brilliant speaker, who will draw on two decades of work in Nepal to deepen our knowledge of the collaborations and partnerships which are helping to revitalise indigenous Himalayan languages and cultures, and to show how these issues interconnect with contemporary Nepali politics.
Date: Tuesday, April 25th, 2017
Time: 7.30pm (doors open at 7.00pm)
Place: Unitarian Church of Vancouver (Oak and 49th – 949 W. 49th Ave.), in the Fireside Room. Parking in church parking lot and on street.
Admission by donation.
Refreshments and Handicrafts 
Please join us and bring your friends!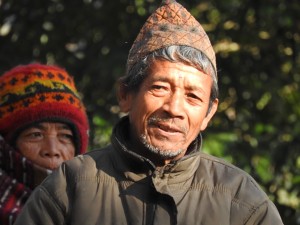 Abstract:
This talk focuses on several key partnerships in which Dr. Turin has been engaged over the last two decades, both with members of historically marginalized, indigenous speech communities in the Himalaya, and increasingly with a committed global community of scholars in print, on air and online.
In this visually engaging lecture, Dr. Turin will draw on long-term fieldwork in Nepal with speakers of Thangmi—a community long been effaced from the national record—to outline a collaborative approach to the collection, protection and connection of Indigenous Himalayan languages and the cultures that they encode.
His presentation will explore issues of language diversity, endangerment and revitalization. All those interested in learning more about the responsibilities and challenges of long-term community collaboration, cultural resilience in the Himalayas and how these issues interconnect with contemporary Nepali politics will find this lecture interesting.
Bio:
Mark Turin (PhD, Linguistics, Leiden University, 2006) is an anthropologist, linguist and radio presenter. At the University of British Columbia, Dr. Turin serves as Chair of the First Nations and Endangered Languages Program, Acting Co-Director of the University's new Institute for Critical Indigenous Studies and Associate Professor of Anthropology.
Dr. Turin writes and teaches on ethnolinguistics, language endangerment, visual anthropology, digital archives and fieldwork methodology. He is the author or co-author of four books, three travel guides, the editor of eight volumes, the co-editor of the journal Himalaya and he edits a series on oral literature. Dr. Turin's recent work has been funded by SSHRC, NSF and NASA.

Website: markturin.arts.ubc.ca
Twitter: @markturin