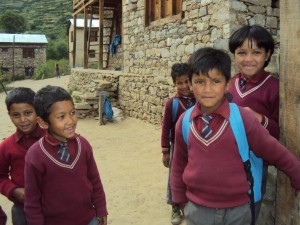 READI Nepal is a local non-profit organization in Humla, one of the poorest and most remote districts of Nepal. The education available in rural Humla is very limited.
Since 2011, TRAS has been helping READI to send a number of underprivileged children to study at a well-regarded government school in Simikot, the district capital. They stay at a hostel run by READI, which has its own teachers to support the children in their education, and READI's workers help to meet the students' healthcare needs.
Besides READI, TRAS also works with a number of other partners in the region which are focused on education, such as Voice of Children in northern India and Munsel-ling School in Spiti.