2014/11/02
The TRAS Scholarship Fund is in its second year and TRAS is delighted at the caliber of the students selected by our partners in the field for support from the Fund.
Each year, two promising students are selected, and are given scholarships of $1,000 each a year for three years.
Thanks to its successes in encouraging and monitoring its students in post-secondary education, TRAS asked Munsel-ling School in the Spiti Valley to select the first recipients.
Four talented young people from Munsel-Ling School are now doing well in their chosen fields, so slowly but surely life will improve as the Spiti Valley welcomes back these graduates.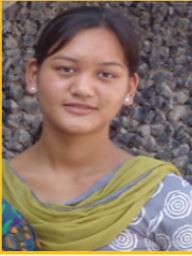 The first two young ladies are studying to become teachers and the two selected this year are studying mathematics at the famous Miranda College in New Delhi. They both come from extremely poor families in the Spiti Valley, and were given the opportunity to go to school at the Munsel-ling School. They did very well in mathematics, with one gaining 100% in the final state board exams! One hopes become a banker; the other a maths teacher.
Both have written that with TRAS support their dreams and aspirations will come true and they will be able to serve their community and help the children as they themselves have been helped. Each student receives $1000 a year from TRAS for three years.
A donation to the Scholarship Fund will ensure that many more students will be able to fulfill their dreams and use their talents wisely.