Highlights of the April to October, 2020 reporting period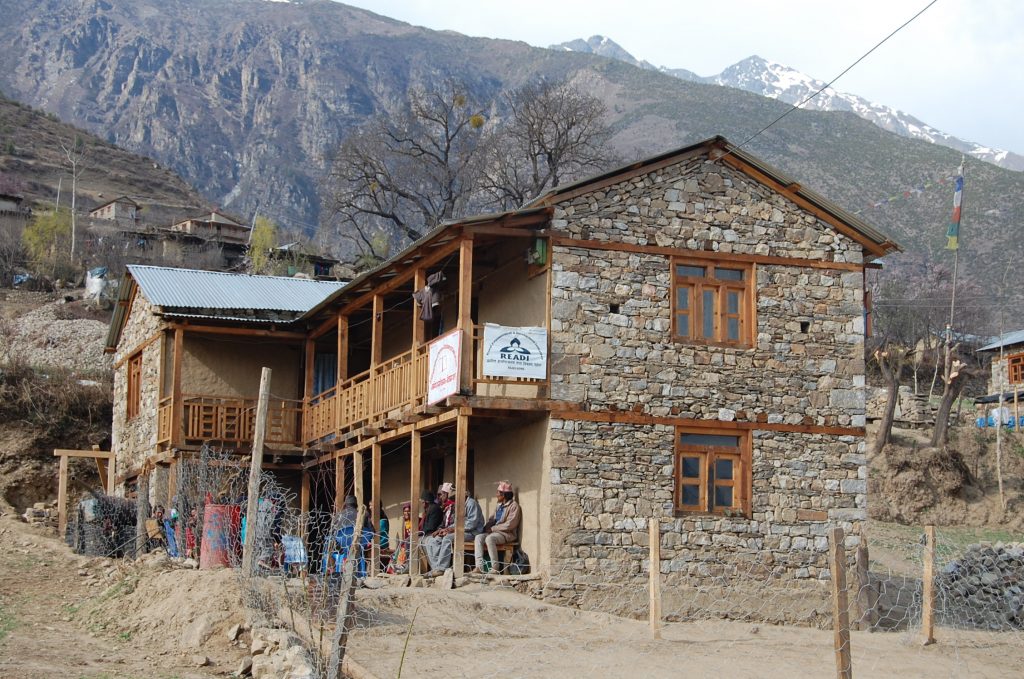 1. READI continuously offered quality education amidst Covid- These past months was the most difficult period in our history due to the threat of Covid. There were strict lockdowns in the district with irregular flights and no tourists. The people in Humla were confined to their homes and the schools were operating on and off. At the end of March 2020, with the threatening global Covid pandemic and the indefinite lockdown imposed by the government, we sent all the students home, not returning to the hostel until the beginning of July. Through different means we were in regular touch with the children and their families, providing them Covid kits (masks and sanitiser) and also with food support for some. Fortunately, it felt great that we all are safe and sound. Humla had a total of 75 (23 active case and 52 recovered) Covid cases.
During these difficult times, we tried to support our children in whatever way possible. The SEE exam was not conducted due to Covid but the government decided to evaluate the performance of children as per their internal performance and the schools were asked to send the scores. As our students were bright, all of the 5 students passed the exam. One of the students received a scholarship and was admitted in the Civil Engineering Diploma course, Karnali Technical School, Jumla. Another student has been enrolled in an intermediate agriculture course; others are looking for similar opportunities and/or will join higher secondary course here in Humla. We will keep following up with them.
We have been supporting 15 children. In Simikot, they have been offered good hygienic food, a quality education and home care. Also during their stay at home, we supported them with food and Covid kits. Thanks to TRAS for longstanding support and considerations for healthy food, clean accommodation and tuition for our children and the additional 10 re-integrated children in earlier years.
2. Educational activities– Due to Covid, no extracurricular activities or exams were held. We have been helping the students to become doers – and future leaders for Humla. Over the years, we have built strong foundation for the students to learn and grow their skills. Due to no classes in the summer, it has been communicated to us that there will be no winter holidays for this year. So, we are prepared to keep our students warm and learning.
3. READI's new school building– Due to the Covid lockdown, school construction work couldn't proceed as planned. However, we hope to complete by March next year 2021. The donor Japanese Embassy is happy with the work we are doing despite Covid.
This will be a milestone for READI. We are currently discussing within our board for our next initiative; whether to continue school education or focus in skills development for self employment of youths and marginalised. Few opportunities are coming to make READI's work sustainable. We will keep you updated.
4. Health activities–Due to the Covid outbreak, we focussed our intervention in sanitation. Our children were supplied with surgical face masks, a set of handwashing soap and sanitiser. We also established a system to check their temperature once the hostel was re-opened. A thermal gun was used to measure the temperature of each student, staff and visitors.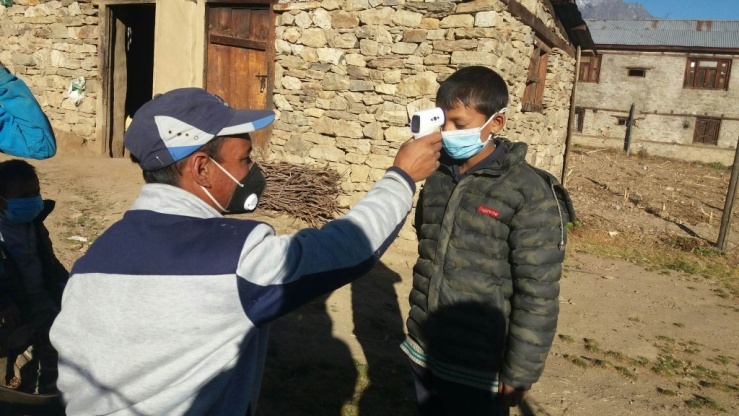 5. Income generation activities– The Humla Cafe was closed for this year due to the Covid lockdown and no tourists were allowed into the district. The students who passed SEE level indicated that they wanted to focus in technical education. During lockdown, our children were able to help their families in farming, apple gardening, carpentry, plumbing, household work, helping first aid in their families. We kept nurturing, supporting and monitoring the parents and children in vocational and income generation activities even during the lockdown.
Miscellaneous
-with support from Maresia France, our advisors distributed food rations to 44 families in Changunarayan, Bhaktapur in the Kathmandu valley. This was a READI initiative.
– several discussions ongoing with local municipality for sustainable operation of school education.
Financial Report (April- October 2020)