The TRAS Scholarship Fund (TSF), established through the generosity of two anonymous donors, provides bright young students with the opportunity to continue their education after high school. With the knowledge and skills gained from quality universities in India, these students are then able to return home and make a powerful and tangible difference within their communities.
Our partners abroad select the most passionate and hardest-working individuals to be a part of our program. These promising students have excelled in their studies and look forward to becoming excellent role models for their communities.
The TSF initially started a pilot program with the Rinchen Zangpo Society for Spiti Development, which runs the Munsel-ling School in the Spiti valley. Young graduates were looking for a chance to continue their education. Spearheaded by TRAS director, Lynn Beck, TRAS began two supporting two students per year with this new fund.
The successful applicants receive $1,000 (Canadian) per year, for three years of post-secondary education. This allows them to pursue their education and reach their full potential.
The clear benefits and successes of the pilot program encouraged TRAS to invite the Voice of Children (VOC) and the Dekyiling Tibetan Settlement, in Dehradun to participate. They are also selecting 2 new students each year.
The Voice of Children (VOC) is based in Uttarakhand, N. India and is comprised of 2 NGOs, AMAN and VIMARSH. Because of the large catchment area and huge demand for post-secondary education, VIMARSH and AMAN each are selecting 2 new candidates each year.
The first two students selected from the Dekyiling Handicraft Center were "from poor and needy families" and had been sponsored by TRAS for many years for their basic schooling. They each received a three-year scholarship and graduated with a BA in 2019.  Tenzin T. wrote "Your financial aid has made my educational journey easier and possible. I know my gratitude will never suffice your kindness because I owe you my future. However, this is all I can say, thank you so much from the bottom of my heart and I assure you that your help and kindness will never go to waste."
Scholarship recipients have been happily sharing their excellent report cards with TRAS, allowing us to both see their progress and share in their enthusiasm!
During the COVID epidemic, many of the remote villages were not connected to the internet and parents are ill-equipped to help their children to continue with their education. College graduates from the Scholarship program were able to volunteer as teachers in their respective villages and even the current college students had been asked to assist and were happy to give back. Tashi T. with a BSc in mathematics was teaching in her village of Ramrik and Tenzin Y. in her village of Chicham, both located in the remote Spiti valley.
In the words of Tashi W. (BA, third year), "I am elated to share with you that I scored good marks (70%) in my previous exams and I will keep trying to do my best in my coming days. I think I am very lucky … I am very thankful to you for your kind help."
We are also very thankful to Tashi, as it was her hard work and dedication (not luck!) that led to her success!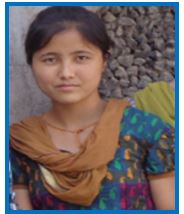 Our first two recipients studied to become teachers so that they could give back to their communities. In our second year, the two young women were accepted at the prestigious Miranda College in New Delhi, studying mathematics. Tashi T. graduated with a BSc (Math Honors) and has gone on to an MSc at Delhi University.
Tenzin K. was selected by the Dekyiling Tibetan Settlement. She was sponsored through the TRAS Sponsorship Program from 2011 until 2021. After graduation in 2021, with the support of a TRAS Scholarship she was able to continue with her education and received a degree in Hotel Management.
As of 2023 TRAS has been able to support 41 students.
Through the help of TRAS, its partners overseas, and especially donors like you, the Scholarship program has provided an excellent opportunity to aid these young students