LATE FLASH March 29, 2011: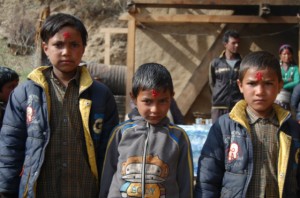 TRAS received this letter from Raj  Hamal  of READI Nepal, about the original 20 students:
"It is my pleasure to share with you that out of 200 children who are studying at Himali Boarding School in Simikot, one whom TRAS supported in READI's hostel topped the whole school in final examination held recently. 4 others scored first in first class and the 15 other students were passed with good marks. This was also disseminated by local radio FM last night. We will share you the detail in our final report.
This is something that we are really glad about at this moment which was not possible without the valuable support of TRAS."
These children are certainly proving our trust in them was well placed!  TRAS congratulates them and their teachers. We HAVE to keep supporting them!
 Click here to read more about the READI Nepal project.