Since 1995, TRAS has been supporting the training of nurses in Dharamsala, Northern India. In partnership with the Central Tibetan Administration (the Tibetan government in exile), and with the full support of the Dalai Lama, TRAS' longest ongoing project continues to improve the lives of many bright young women.
Each year, TRAS supports up to eight students who are studying for their general nursing (BSc Nursing) degrees. We remain in contact and monitor each of our students' successes throughout the four-year study program and two-year internship. Training includes curative and preventative treatment, health education and traditional Tibetan medicine. We are proud to report that nearly every student that we have supported have graduated, with many then returning to their home towns to work.
Nearly all of our graduates have immediately found work in one of the seven hospitals, four health centres, or 43 clinics run by the Tibetan communities in India and Nepal. They have been able to enrich their lives through their new profession, and most importantly, give back to the community that is consistently in need of health care professionals. These young professionals have developed the skills and confidence required to make a real difference and positive impact in their communities.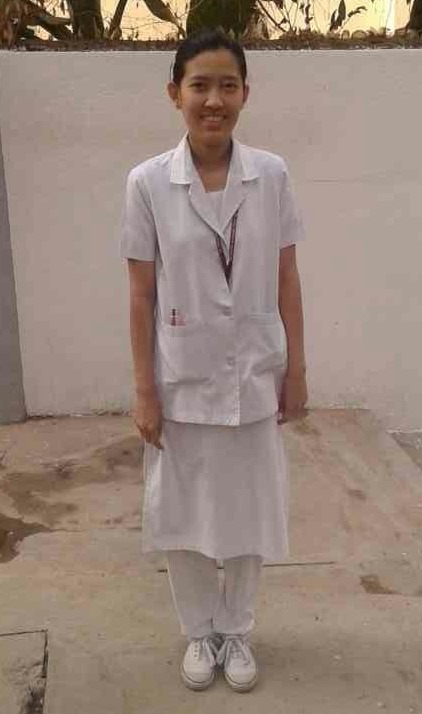 Every year, students for all the Tibetan settlements can apply for the scholarship, and as each one graduates, she is replaced by a new bright young pupil. As an ongoing project, with no plans to end in the foreseeable future, TRAS has already helped well over 100 nurses, and we look forward to each new graduate!
Throughout the COVID-19 pandemic, our eight scholarship students attended classes online.
They will return to in-person lectures in February and March 2021.
As frontline workers, many of them have already received their COVID-19 vaccines. Although some of their exams and graduation dates have been pushed back as a result of the pandemic, each of these young women is enjoying her studies and making new friends. In the words of one student, "[I am] humbled to receive this scholarship and would like to express my heartfelt thanks for your generosity … [it] will not go unappreciated."
Funds needed for 2020/2021: $5,740 ($5,464 already raised. Thank you!)